Spanish move to "protect" bullfighting is disastrous for tourism industry!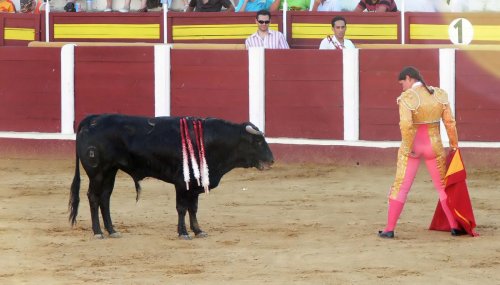 Spain's attempts to give bull-fighting "special cultural status" is a disastrous move for the Spanish economy, Spanish tourist industry and animal welfare, says Care for the Wild.
This week, MPs voted to potentially protect bull-fighting and have it recognized by the UN as part of Spain's cultural heritage. This could lead to an increase in the 2000 fights held every year, and potentially a reversal of last year's ban on the blood sport in Catalonia.
But Philip Mansbridge, CEO of wildlife charity Care for the Wild International, said:
"This is a horrendously misjudged backwards step. Inside Spain there might be a feeling among some people that bullfighting is part of the culture, but outside Spain, the rest of the world is looking on and wondering how such an appalling, cruel spectacle can be allowed to continue.
"The Spanish economy is in dire straits, so tourism is vital to the nation. But we know through our work on animals in tourism that people are already saying that they won't go to a country that supports this kind of animal abuse."
Care for the Wild's campaign www.RIGHT-tourism.org offers the public advice on how to be animal-friendly tourists. 'Cultural' traditions are one area that tourists must particularly be careful about, says Philip.
"It's not good enough to say that 'this is our culture so we're sticking with it'. In the UK, bear-baiting was part of our culture, but we ditched it because it's cruel. Bullfighting isn't the only example: Canada claims that seal-culling is cultural, Iceland says the same for whale hunting."
---
Comments powered by

Disqus
Other posts